Diabetes Prevention For Health Professionals
DiabetesFreeNC Video Tutorials for Health Care Providers
How to Send a DPP Referral to the DPP Navigators
---
You can make a difference!
As a health care provider, the treatment plan you create with your patient could help them prevent diabetes. This page offers resources for you and your team for talking to "at risk" patients, resources for helping those diagnosed with prediabetes and referrals for Diabetes Prevention Programs.
To send a DPP referral or to ask questions
Contact the DPP Navigators
Phone: 844-328-0021
dppreferral@dhhs.nc.gov
Mon-Fri, 7am-7pm ET
The Case for Diabetes Prevention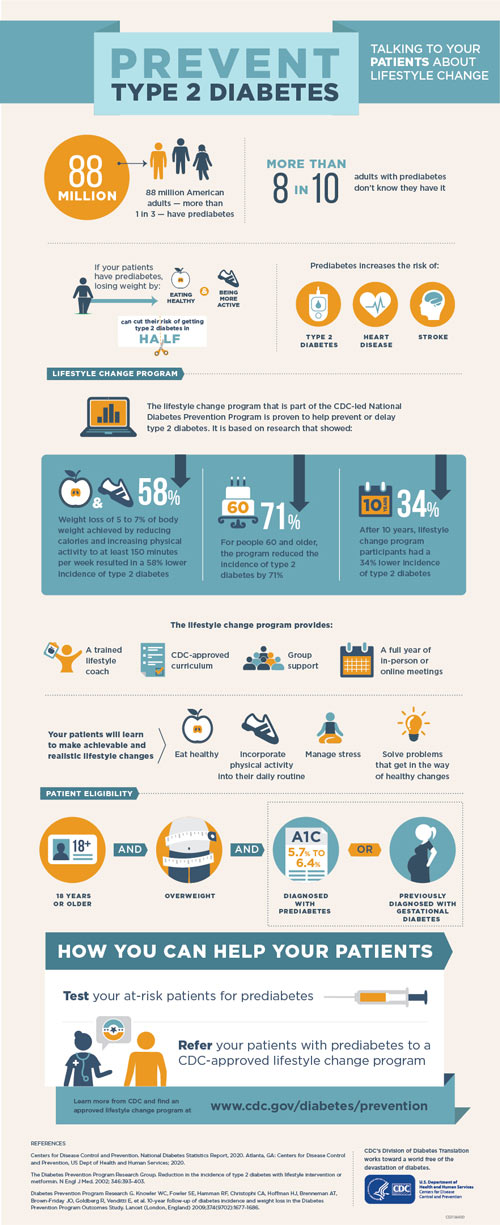 ---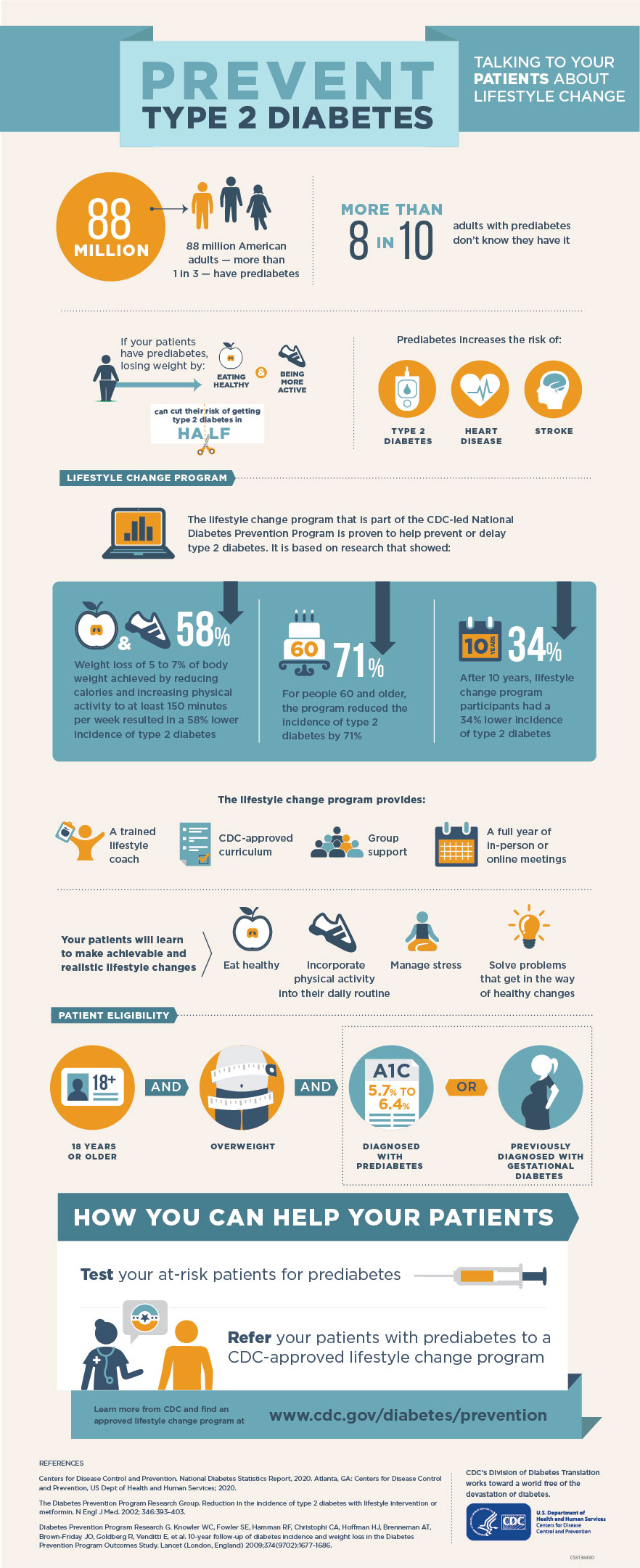 DiabetesFreeNC Toolkit
If you would like a DiabetesFreeNC Toolkit, please contact us at DPPreferral@dhhs.nc.gov
Resources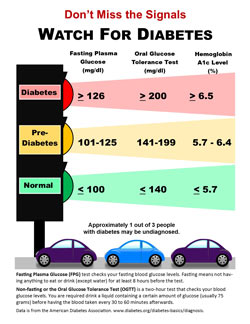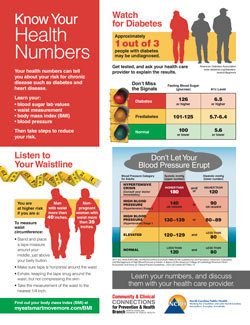 Print and post the Watch for Diabetes flier, Prevent Type 2 Diabetes brochure, and Know Your Numbers fliers and other diabetes prevention materials in your lobby or distribute to patients. Click on the diagram for a full-sized copy of the flier.
CDC Diabetes Prevention Recognition Program
Medicare Diabetes Prevention Programs
Organizations
Find a Diabetes Prevention Program