Resources for Diabetes Prevention Program Lifestyle Coaches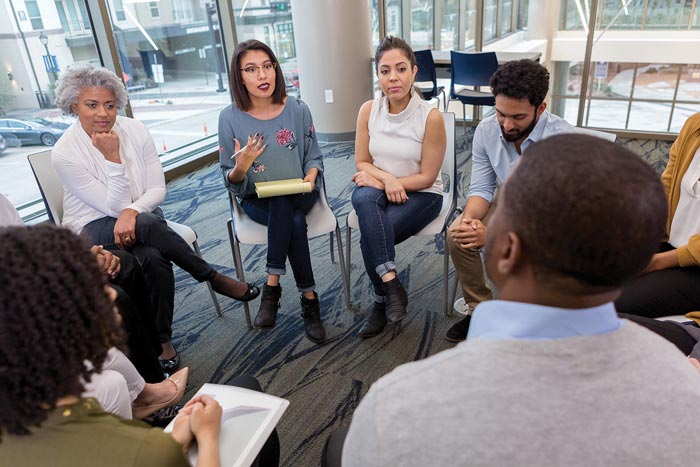 You are making a difference!
As a Diabetes Prevention Program (DPP) Lifestyle Coach or Program Coordinator, you are making a difference in the lives of your participants. This page offers you helpful resources specific to DPP in North Carolina.
Have questions about the DPP referral process?
Contact the DPP Navigators
Phone: 844-328-0021
dppreferral@dhhs.nc.gov
Mon-Fri, 7am-7pm ET
---
Lifestyle Coach Network
DPP Program Update Form
Complete this form to have your DPP class information included as an available option on the Find A Program Map.
To receive referrals for enrollment in your classes, complete this form to inform the DPP Navigator team of any updates on contact information, upcoming class dates and times, class modality (in person, combination, etc.), Spanish class availability, and other information.
Only the following information will be posted on the Find A Program Map:
DPP Organization Name
An Indicator for Free/Low Cost Class Options and/or Online Components Available
Address
Phone Number (Preferably Program Coordinator Direct Line)
Webpage for Organization's DPP Information (If Applicable)
Upcoming Lifestyle Coach Network Webinars
Educating and Supporting North Carolina's Diabetes Prevention Programs (DPP)
The DPP Lifestyle Coach Network webinars are coordinated by the NC Division of Public Health to provide diabetes prevention program resources and promote a statewide knowledge exchange platform for diabetes prevention program lifestyle coaches.
2021 Quarterly Webinar Dates
Tuesday, November 16, 2021 10:30am – 11:30am EST
This webinar occurs several times, covering different topics at each meeting. Please register for each webinar using the link below.
Register Now!
After registering, you will receive a confirmation email containing information about joining the webinar.
---
Past Lifestyle Coach Network Webinars
Click to register and access previously recorded webinars.
---
Join the DPP Lifestyle Coach Network
The DPP Lifestyle Coach Network is for DPP Lifestyle Coaches and Program Coordinators of CDC-Recognized Organizations in North Carolina. Sign up to receive monthly newsletters, support for enrollment and program delivery, and information about Advanced Lifestyle Coach Training Webinars. If interested, please submit your email address here: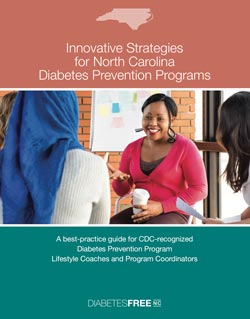 A best-practice guide for CDC-recognized Diabetes Prevention Program Lifestyle Coaches and Program Coordinators.
Request DPP Lifestyle Coach Guides
Printed copies of the Lifestyle Coach Guide are available upon request for North Carolina CDC-recognized DPP organizations. Complete the form above to receive mailed copies.
---
DPP Lifestyle Coach Network Newsletter
January 2022 e-Newsletter
Featured Content
Diabetes Training and Technical Assistance Center (DTTAC) Webinar
FDA's Nutrition Toolkit for Health Educators
Update Program Information to Receive DPP Referrals
DiabetesFreeNC Resources
Archived e-newsletters